"Being Human!"
Live Session 1. Drawing Bodies and Imagination!
Level: Beginner to Intermediate

1.5 hour live session + personal study

+ Practical and Mindset Modules and Pdf Guides
What is "Being Human" About?




Learning to draw the human figure is one of the most challenging subjects to master. Every month, we are going to be exploring how to draw the human form, step by step, focusing on different elements and subjects.


We'll be having fun while we do so! We meet monthly with some set exercises for you to focus on in between drawing sessions so that you maintain momentum.

All resources are there for you to come back to and access. At the same time, we'll be thinking about what it means to be a creative human?



How should we approach our creativity? Is it possible to draw our emotions or draw ourselves into more positive states of well being? Where does imagination, intellect and our curiosity fit into boosting our personal potential? Join us monthly for an exploration of some of these themes and more!
"The imagination is literally the workshop
wherein are fashioned all plans of men
."
Napoleon Hill
Check out the special bundle offer!
3 hour Masterclass + Online Session!
Have you downloaded the "Being Human" Masterclass? Over the space of 3 modules learn about the basic foundational principles of human figure drawing. From stick man to figures, from foreshortening to human faces. Pick up a working knowledge that will support you with our monthly sessions!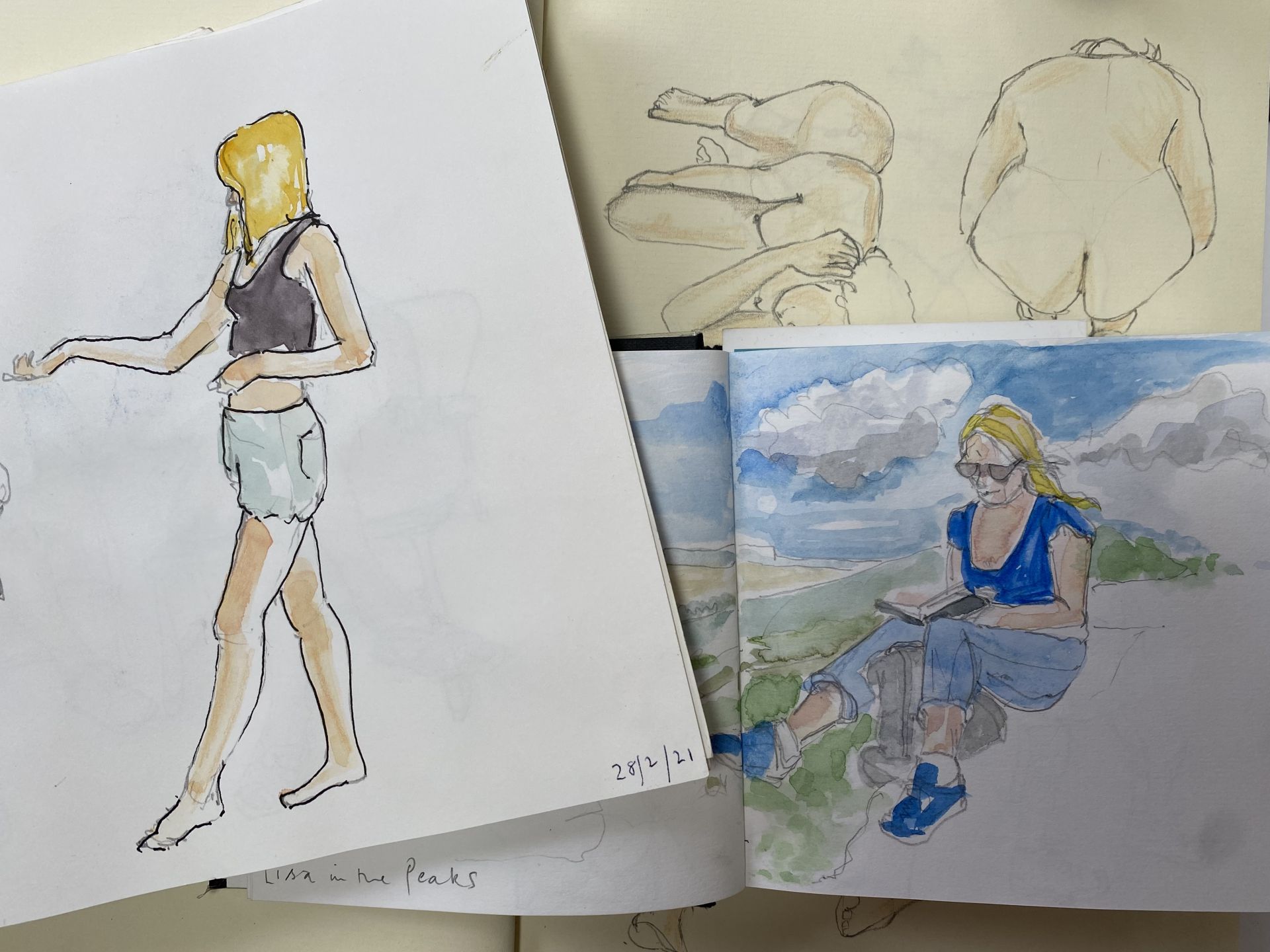 The Signature Sketchbook Course!
30 days to a sketchbook all about your home. Launching on the 1st Nov 2022 and running for 5 weeks this supports you practically fill a sketchbook, gain momentum and discover your creative style!

Created with